Fluoropolymer Roller Covers
Fluoro-Clear™
FEP (Fluorinated Ethylene Propylene) roller covers are typically used to protect manufacturing process rollers but are also used in many other applications. They provide a non-stick and low-friction surface that is ideal for use in high-temperature and chemically demanding environments or where sticking, buildup, and corrosion are a problem. The material has excellent chemical resistance, making it a popular choice in industries such as pulp and paper, electronics, printing, food processing, aerospace, and textiles.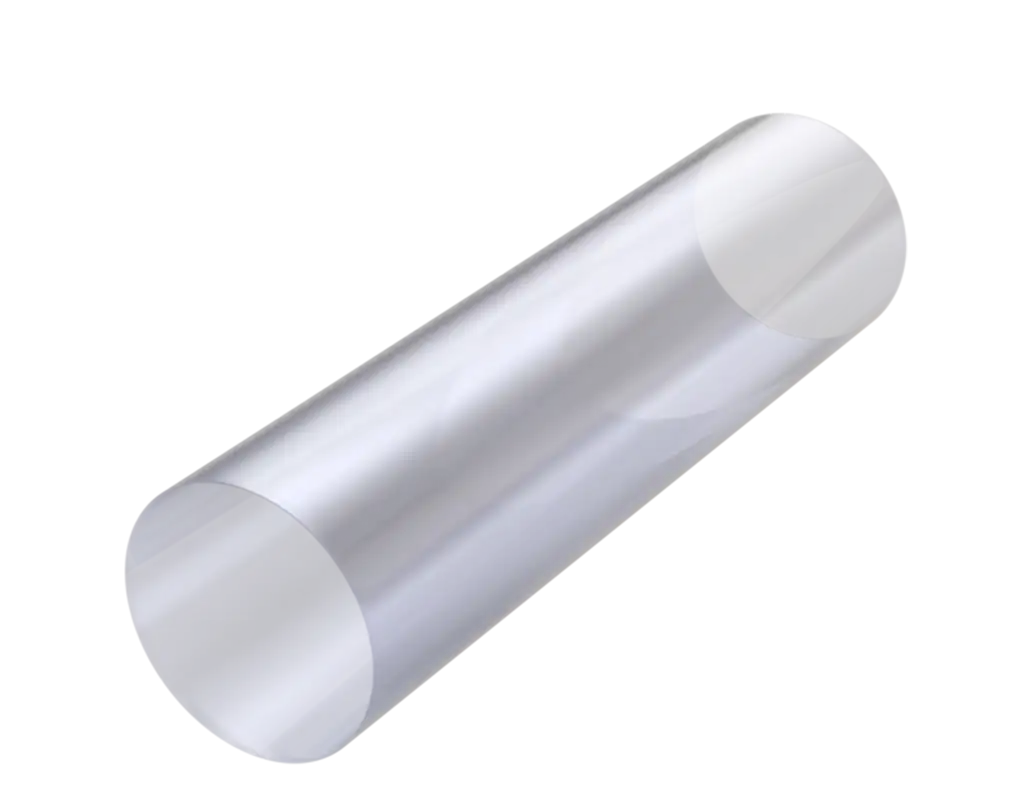 FLUORO-CLEAR™ CUSTOM FEP COVERS
Custom Heat Shrinkable (FEP) Fluorinated Ethylene Propylene
Fluoron offers non-stick FEP HST (heat shrinkable tube) roller cover products made from FEP to handle serious complications of sticking, buildup, corrosion, pits, and grooves. FEP (fluorinated ethylene propylene) roll covers are one of the most popular types of fluoropolymer heat shrinkable sleeves due to their low cost, easy installation, and outstanding non-stick properties.
Heat shrink FEP tubing extends the life of the protected rollers and other equipment by providing a chemical resistant, non-stick barrier from the process that results in a chemical and corrosion resistant, non-stick surface. FEP is also FDA approved for processing in the medical and food industries.
Unlike many of our competitors, every one of our FEP heat shrinkable tubes are custom fabricated to your exact roller dimensions which reduce the cost and improves product quality by ensuring a smooth non-wrinkled finish. Our tubing is available in any diameter and length. The standard thickness of our heat shrink FEP tubing is 0.02" (.5mm) for low wear applications and 0.06" (1.5mm) for high wear applications. All Fluoron roll covers are available in either Type N/A (no adhesive), or Type A which has an etched interior and included adhesive package for bonding the sleeve to the roll.
Fluoron certified technicians can install our sleeves at our manufacturing facility, or at your location. Our technicians can also provide training for in-house installations.
Contact us today to request a free sample or inquire about our various heat shrinkable tube solutions. You will not be disappointed by our excellent customer service, unmatched delivery timing, and best in class product quality.
FEP Product Specs
0.020″ THICKNESS
0.060″ THICKNESS
Color
Clear
Clear
Min Diameter
0.375″
2.25″
Max Diameter
None
None
Max Working Temperature
200ºC (392ºF)
200ºC (392ºF)
Seam
No < 18″, Yes > 18″
No < 18″, Yes > 18″
Installation Method
Heat Shrink
Heat Shrink
Adhesive Bonding
Yes or No
Yes or No
FEP Typical Applications
TYPICAL POSITIONS IN LOW WEAR SERVICE
Idler Rolls
Conveyor Rolls
Paper Carrying Rolls
Lamination Rolls
Guide Rolls
Starch Nozzles
ARRANGE A FREE CONSULTANCY DISCOVERY
SPEAK WITH A
CONSULTANT
Arrange a free consultancy discovery call with one of our specialists business and compliance consultants